Our interpreting and translation solutions join together to bring you a multipurpose language solutions ecosystem. Our qualified human linguists coupled with tested artificial intelligence (AI) work together, creating the backbone of all we do.
Intelligent translation ensures that the meaning behind the words and your message is precisely communicated to capture linguistic nuances and cultural subtleties. By combining human ingenuity and technological innovation, we offer you the new standard in translation.
Getting the best of both worlds - human and AI.
Our qualified human linguists provide highest standard of translation, including quality assurance, editing, and glossary creation.

We work with our own (and other) Translation Management Systems and Translation Memories, in addition to (when applicable) Machine Translation Engines to leverage the highest quality of translation that AI has to offer

Enjoy invaluable support for pre-event planning, including prep materials or slide decks, and post-event communication like transcripts and follow-up documentation.

A faster and more cost-effective solution that provides the highest level of translation excellence
Request a demo or a quote.
You have highly impressed our end client with the professionalism and fast turn around. What took a month before, now only takes 3-5 business days.
We were highly impressed with the accuracy of translation. We went from 70% - 80% accuracy before, to 95% - 99% accuracy with you.
Intelligent Translation Is Ideal For:
Market Research
Market research is critical for companies that wish to sell their products and services at home or abroad. When gathering relevant data on your target audience's unique challenges, likes, and dislikes, researchers often engage with a diverse group of individuals through online surveys and questionnaires. Intelligent Translation ensures your research is understood clearly by everyone in their preferred language.
Legal and Law Enforcement
Law firms, legal teams, and professionals in the court systems depend on secure, confidential, and accurate documentation to ensure a proper legal process. When the law requires to share certain documents with individuals in their native language, intelligent translation is critical to ensure equal language access.
Human Resources
Research shows that a workforce committed to diversity, equity, and inclusion (DE&I) benefits all. When conveying your company's DE&I values and policy, it's critical to have the communication reflect the languages spoken by your employees. Think: corporate training, e-learning, employee handbooks, intranet and more. HR can reinforce their commitment to DE&I and deepen employee trust by providing multilingual documentation.
Technical Documentation
User manuals, product descriptions, operating instructions — technical documentation is required for many products before they can be put on the market. Accurate translation increases the chance that your product will be used appropriately, thereby minimizing any associated risks. Specialized translators apply consistent, standardized terminology throughout your technical documents. This will improve customer comprehension, enhance customer experiences, and open your products to new markets.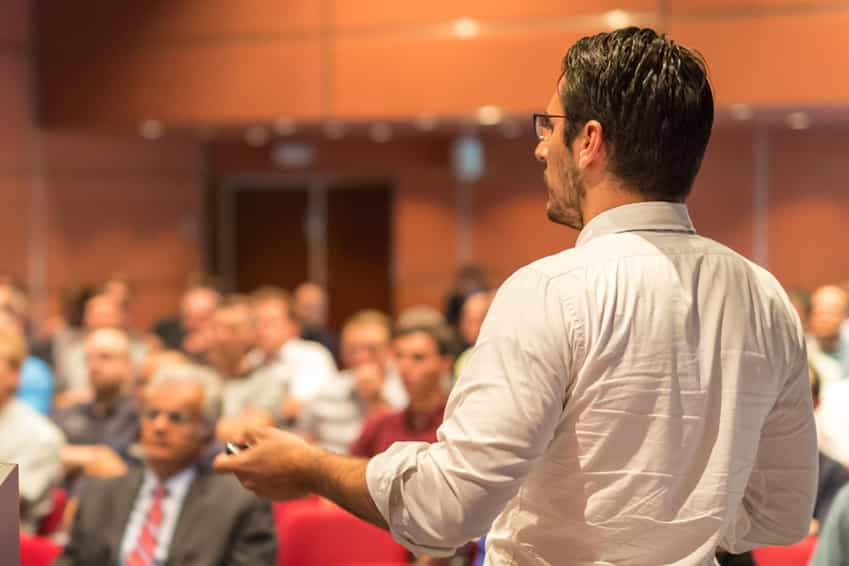 In-Person Meetings and Events
A presenter speaks in one language. Their voice and video are streamed live via web browser to an interpreter located remotely.
An interpreter listens to the speaker on their approved device. Using a high-quality headset and microphone, they interpret what the speaker is saying in real time.
The interpreter's speech is delivered from their computer to the audience via a cloud-based RSI platform. This ensures stable audio, free from delays or drops.
The attendees listen to the interpretation on an app downloaded to their smartphone or mobile device.
As an alternative to the app, attendees can also listen on wireless headset receivers.
How Does Intelligent Translation Work?
Interprenet's in-house and global translation teams are uniquely chosen based on their level of accreditation, experience, and specialization in the subject matter at hand . In addition, our quality control process requires every translation to be edited by a separate linguist for complete accuracy and proper formatting before final review. We are firmly committed to high-quality translation, incorporating additional language services when and where needed. Interprenet is your trusted LSP, helping you understand, engage, and grow your audience with intelligent translation in more than 75 languages.
Translation is an interrelated solution that is one part of the Interprenet Ecosystem and our full suite of Language Access Solutions. To access our intelligent translation solutions, the process is as simple as 1-2-3:
Simply call or email our friendly customer service staff and let us know which type of intelligent translation you require.
Our Scheduling and Service Department will promptly review and diagnose your request, connecting you with your very own team of seasoned linguists and Project Managers.
We will work in collaboration with you, every step of the way, overseeing your project through to successful completion.
Looking to engage and attract international visitors or multilingual speakers in your local community? Wanting to ensure an enjoyable and authentic user experience for your diverse and global website visitors? Interprenet also supports the translation needs of museums and cultural centers, and offers first-class website localization services designed to appeal to your target market's unique language and culture.
The Interprenet Advantage™: Intelligent Translation Services
Linguists + Technology
Interprenet's linguists are an integral part of our translation processes with invaluable expertise in several facets of the translation process, including quality assurance, editing, and glossary creation. In addition, Interprenet is committed to integrating the best-in-class translation technology to bring our clients an unparalleled level of translation and language services quality.
Suite of Language Solutions
Interprenet's innovative confluence of our suite of language solutions helps our clients use their own data more efficiently while improving the quality of AI-generated translation, interpreting, and captioning.
World-Class Translation Team
With a robust, global network of specialized translation providers, Interprenet is committed to accurate, reliable, and affordable translation services. Interprenet's integrated translation — simply a cut above the rest.